News & Information
***David & Alison Mirelez are expecting their first child in April, 2005!
***We will be celebrating Christmas Grandma & Grandpa's on Saturday December 18th! See you there!
***The Purdue University PMO Christmas Show is right around the corner. Performances will be on the weekend of December 10-12. Look for Levi Riggs, a member of the Purdue Varsity Glee Club!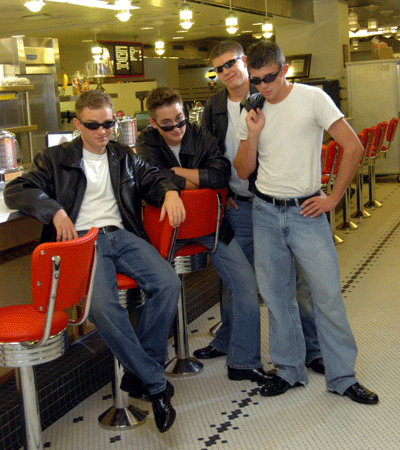 ***Danville United Methodist Church will be presenting their annual "Live Nativity."
Levi is the good-looking kid on the right!
Specialty group Ba-Na-Na